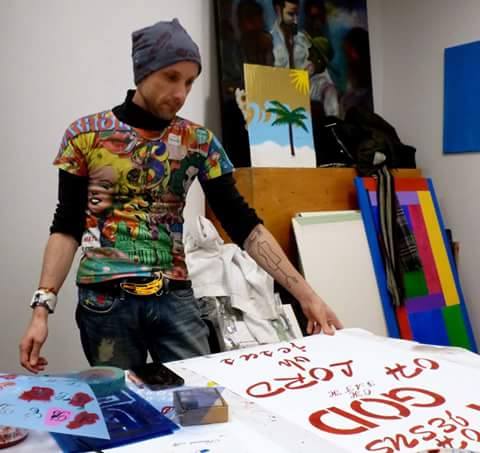 | | |
| --- | --- |
| Name: | Bino Alves |
| Age: | 43 |
| Occupation: | Freelance Designer & Stylist |
| Location: | Manhattan, NYC |
What is your personal story or journey with HIV that you would like to share?
There are quite a few. The first one is how the system is being run it's really sad. I'll just leave  it like that. I learned through my journey I became a stronger person and also I got involved more with the HIV Organizations to show my support.
You are involved in the world of fashion. What do you do in the world of fashion?
In the Fashion world l'm a freelance designer and stylist also worked with celebrities under my own name Flaunt It.
What has been your experience of being openly HIV-positive in this industry?
My experience in the industry is so much different now then before. Since Mondo came out openly with his HIV status people accept more and its not a issue. Also my experience from the industry I get ask " what's next from Flaunt It" ?
What are some words of wisdom you can offer to someone newly diagnosed?
These where the words that changed me after being newly diagnosed  and I would like to share.
-Stay Positive
-Stay Healthy
-Stay Strong
-Stay Smart
Its not the end of your life – It's a new beginning.
Where did you find the most support? Family? Friends? Professionals?
The  most support I got was from friends because it's a day to day social life. My family was very supported as well but I don't see them that often due to fact they live in Europe. The professionals that I socialize with day to day are so supportive and made me feel HIV is just a virus not a crime.
 What do you think the biggest myth or misconception is about living with HIV?
Most people say and believe that only Gay man could get this Virus because its was only transmitted threw anal sex. These man  will  have a shorter  life due to the virus.
What do you wish you had been told when you were first diagnosed but no one ever told you?
More information about the Virus and medications,  especially from my doctor and not learning this my from my peers.
Has living publicly with HIV presented you with any challenges or discrimination?
Yes it has.  Lots of decisions to be made but also has changed me to be a stronger person.
Everyone tends to think about all the negative things about living with HIV. Tell us about some of your positive experiences?
The positive experiences that I got was were amazing . The support from everyone – family,  friends, and fans that they always believed in what I do regardless if it was then or now in my artwork or Fashion design/styling. From the day I announced to the public on FaceBook  on December 1st World AIDS Day  2015 after one year and 2 month being HIV-positive. The big opportunities that are given to me day by day. I'm working on a RED RIBBON fashion show this Fall in September.
What do you hope people will get out of the HIV Smart campaign?
To gain knowledge of the virus/ medication  and education  to share with their loved ones. From the service that they are providing us with and remember to always be HIV Smart.
If you could do anything different after being diagnosed what would it be and why?
To be a role model, to share my life story to the youth generation. To teach and encourage them to have safe sex and believe in themselves.
What's happening now and next after you became HIV-positiver?
Some of my experiences that have come after being diagnosed HIV-positive was being blessed to join GMHC for their service and support groups that they have to offer for clients who are HIV-ositive. There I started getting back to my art world.  I'll have some of my artwork shown  in the Leslie Lohman Museum of Gay and Lesbian Art this coming Spring / Summer 2016.
I also joined Visual AIDS  which they gave me the opportunity to submit a piece of my artwork for the show called "Postcards from the Edge" on January 29-31. The Art work is entitled, "Barbie Boy" and is mixed media on canvas 4×6. I will start teaching a class in Fashion at GMHC coming up real soon and put a fashion fhow together for the Fall of this year in September for Fashion week.